Receive Personalised Teas & Tisanes Every Season
Tea Subscription Club
Treat yourself or someone special to a Teanamu Tea Club subscription!
Seasonal Tea Club Subscription
As a member of Teanamu Chaya Teahouse's Tea Club, you will receive carefully selected teas and tisanes throughout the year. Teas and tisanes will be selected specifically for you to help you be in tuned with the seasons. You will also received personalised seasonal information and tips based on ancient wisdoms to go with the tea and tisane.
You can also choose to include a beautiful and practical Gongfu tea set to go with your tea subscription.
Our Tea Club Subscription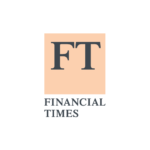 At this small but superior teahouse in west London you can take afternoon tea, Oriental-style, with seaweed-bread sandwiches. It also has a tea emporium online, with a fine selection by in-house tea master Pei Wang. Teanamu's newly launched Tea Club is a refined, personalised service, dispatching two beautiful packets of tea four times a year, changing according to the season and your flavour preferences.
Take part in the beautiful Chinese 'gongfu cha' tea ceremony while we shares with you our love of tea. You'll discover how to appreciate the finer nuances of tea like a true connoisseur, yet in a light and relaxed setting.
You'll be introduced to gorgeous teas with fascinating, evocative names like 'snow buds', 'honey orchid phoenix' and 'dragon well'. The incredible range of flavours and aromas will amaze you.